Umbaré is a recognized home remodeling firm in Lakewood Ranch Florida. We offer a wide range of luxury remodeling services to create your dream home environment. Our goal is to make your home comfortable, livable, and increase its value with the professional services we provide.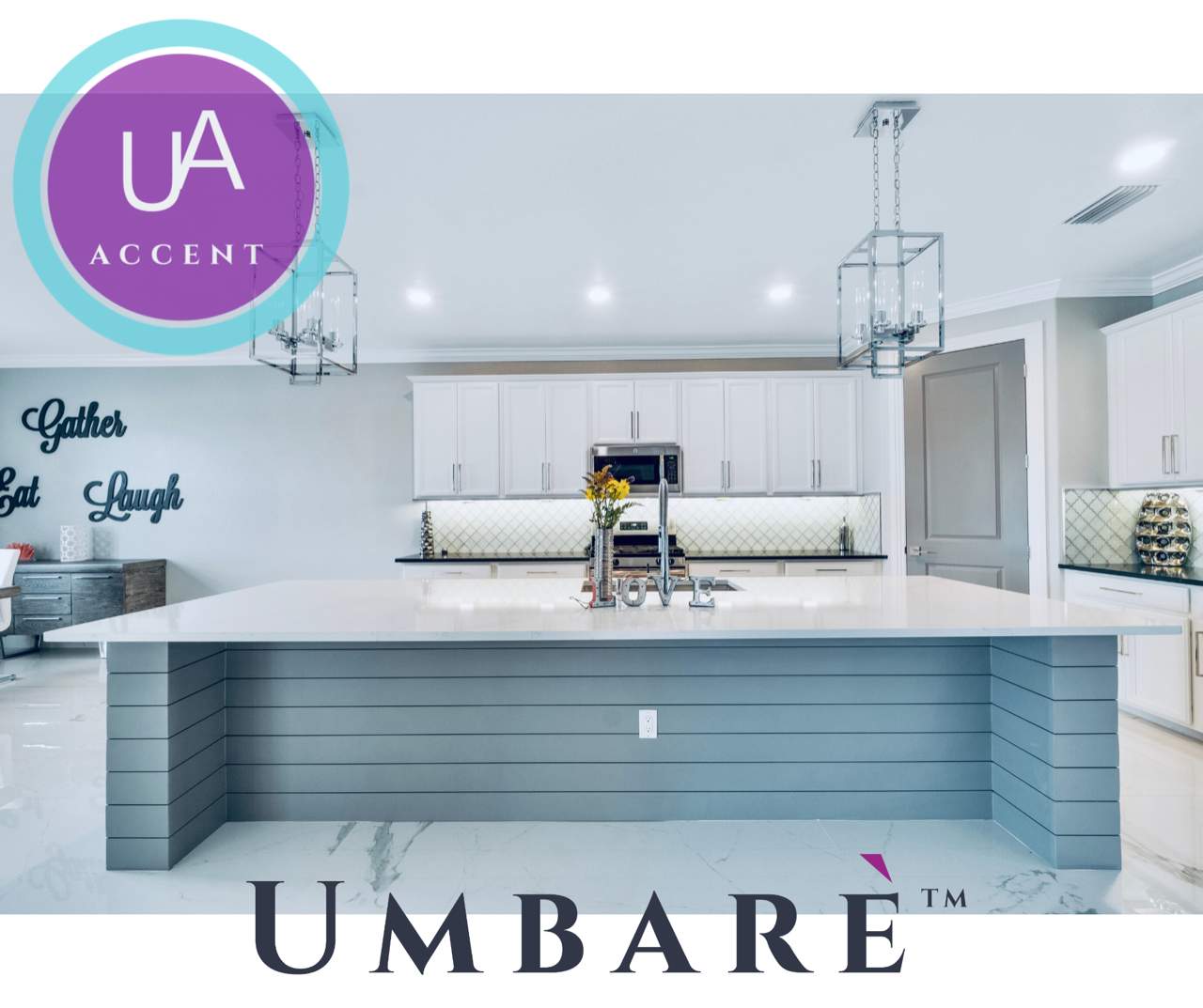 The keystone of Umbarê is our customer service. We promise to:
Offer you a 100% satisfaction guarantee on every remodel.
Be totally transparent in our pricing with no hidden fees or costs.
Offer customer service to you that will exceed your expectations.
We offer a variety of remodeling packages for:
Kitchens
Bathrooms
Home accents
Outdoors
Flooring
Home painting
Our packages are offered in Basic, Premier, and Elite levels to provide a range of services to our customers. All levels include:
Removal of existing materials
Custom hardware and cabinetry
Custom granite or quartz countertops
All utility disconnects and reconnects
Professional commercial cleaning after completion
And much more!
Other remodeling packages we provide include:
Kitchens — Backsplash and custom packages
Bathrooms — Bath surrounds, shower stalls, and custom packages
Accent walls — Shiplap wraps, wood paneling, and tile
Exterior home painting — Packages for 1-story, 2-story, and 3-story homes
Interior painting — Packages for single rooms, 1- to 3-story homes
Flooring — Luxury vinyl tile installations
Umbaré is a proud member of several home builder organizations including:
National Association of Home Builders
National Kitchen and Bath Association
Florida Home Builders Association
Manatee-Sarasota Building Industry Association
We are also a proud member of the Better Business Bureau with an A+ rating!
Book a free in-home consultation with Umbaré for your next home remodeling job. We guarantee your satisfaction with our work. Please call us at 833-986-2273 to schedule an appointment or if you have further questions concerning our services.