Whether you're wanting to update your home because you plan to sell it or you simply want to make it more enjoyable for you and your family, here are some of the top home remodeling trends of 2020.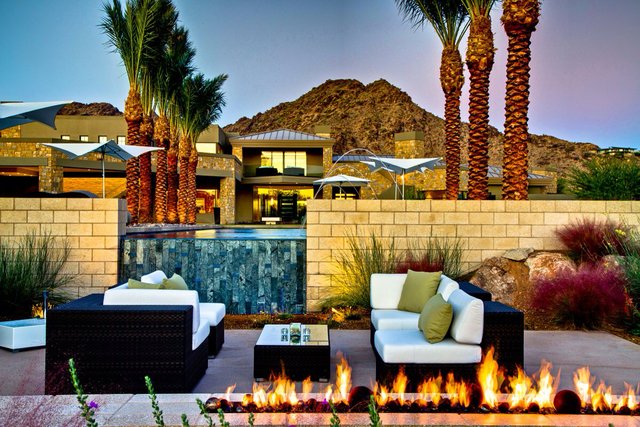 Smart Home Systems
These days, you don't have to spend six figures for an integrated smart home system that will coordinate household needs or provide extra security. There are out-of-the-box systems that you can install yourself for around $200.
There are two basic types of systems:
Convenience technology includes systems like Bluetooth audio and home automation, such as automated thermostats, lighting, and blinds that can be remotely controlled.
Security technology includes alarm systems and cameras for added safety.
Outdoor Living Spaces
Younger buyers will most often want their living spaces to reflect social trends, especially as rooftop bars and other types of outdoor gathering spaces gain popularity. Creating an outdoor living area can be as simple as rearranging your patio furniture and adding Bluetooth speakers and string or LED lighting. However, it's best, to begin with an even foundation, such as a wooden deck or concrete slab. You can also add colorful throw pillows and blankets to add warmth and texture.
Farmhouse Modern Design
From big-box retailers to home makeover shows, the farmhouse modern trend is easily accessible and also easy to incorporate into almost any style of home. The basic idea is to integrate natural elements like rattan or reclaimed wood but give them a sleek, architectural spin. This trend blends well with the increasingly popular eco-conscious lifestyle, as it utilizes organic appeal with natural fabrics and finishes to provide a homey, rustic feel.
Bold Accents
Two words that generally describe 2020 home trends are "playful" and "expressive". Along with organic elements, buyers are finding wow-factor elements in homes appealing, from colorful kitchen backsplashes and cabinets paired with mixed metals like brass and pewter, to a painted or wall-papered statement wall in their living rooms.
Umbare offers a wide range of home remodeling services custom-designed to fit your lifestyle. Visit us at 8429 Lorraine Rd Ste 433, Lakewood Ranch, FL 34202 or call us to schedule a free in-home consultation at 833-986-2273.